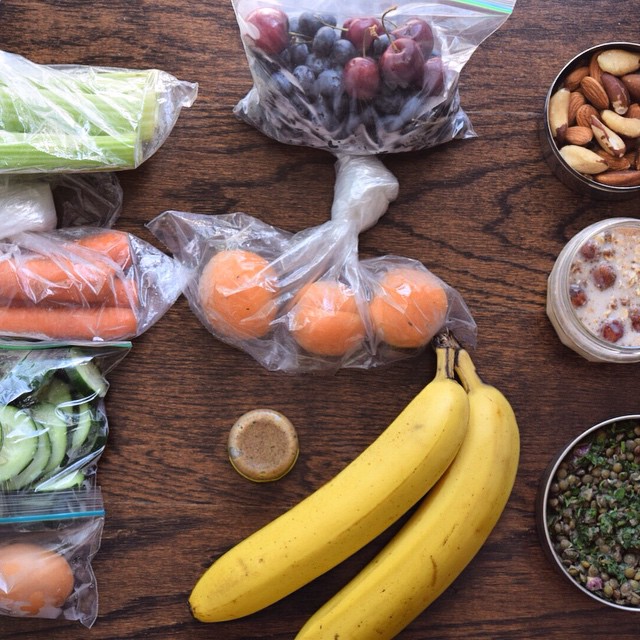 Summer is a busy time of year with travelling, flying, parties, BBQs, or family gathering. It is easy to slip off the wagon and compromise our health goals. I have some life-saving tips for you!
It is the season when we enjoy light cooking, salads, grilling, and gathering around food with family and friends... or eating out while exploring new places.
How do you stay healthy when eating out?
• At the restaurant, opt for simple foods: side of vegetables, salads, soups, grains, grilled protein. Ask for low sodium, half dressing or on the side. Stay away from the bread, butter, dips, sauces, fried foods and drinks. To reduce portions, share a dish and bulk up with side dishes or salads. My kids often share a dish for two. Take leftover food home for your next meal.
• When going to a party, eat a light snack before heading out such as fruit or raw vegetables dipped in hummus, so you are less inclined to raid the buffet. Offer to bring a dish. At least there will be one healthy option you can have! Go for light and simply prepared dishes, such as raw vegetables, fruit, salads, side vegetable dishes, grilled protein, legumes and whole grains. Stay away from anything drenched in mayo, fried, sugar-ladden or processed. Choose red wine and sparkling water, over cocktails and sodas to reduce sugar consumption.
• When on the go, stock up on healthy snacks like cut-up vegetables, fresh and dried fruit, hummus, nuts, seeds, granola bars, and crackers. Pack your food in non-leaching containers like paper, glass, china, or stainless steel to avoid toxin exposure.
• When travelling by plane, bring all your snacks and meals. The meals they offer on the plane are dead food, full of unhealthy ingredients, refined carbs, fats, sodium and sugar that can only make you feel bloated and tired, while lengthening your jet lag recovery. I usually pack fresh fruit and chopped vegetables in ziploc bags, trail mix, oatmeal, lentil salad and hard-boiled eggs, as well as tea bags.
• Stay hydrated! We often confuse hunger with thirst.
Generally, locate the local health food stores or farmers markets before arrival and plan your trip accordingly, so you don't have to give in to the fast food restaurants planted everywhere.
When you are dealing with food sensitivities, aside from wanting to eat clean foods (think organic, non GMO, no additives), do your homework and research ahead of time. Check the menu online, call the restaurant and verify that they know how to handle food sensitivities and cross-contamination. Nothing worse than spending money on a meal that will make you sick for days on.
My favorite search for restaurants and other businesses is Yelp. I type in my criteria: organic, gluten free, price, location, etc. and select a place based on the reviews, menus and photos. A picture often speaks louder than words! I am pretty active on Yelp, so feel free to check my 100+ reviews under my personal Yelp profile:
Alexandra Le Ny
Hopefully these tips will help you stay healthy when traveling and leave you with a positive experience!
For more information, please consult with me.
Alexandra Le NyCertified Health Coach & Yoga Instructor
925 858 2133
"Empowering individuals to reclaim their health and happiness and regain balance in all areas of their life."
http://alexandraleny.com/health-coaching/Home.html
https://www.facebook.com/healthcoachingalexandraleny
https://instagram.com/alexandraleny/
http://www.pinterest.com/alexandraleny/
http://www.yelp.com/biz/alexandra-le-ny-health-coaching-san-ramon