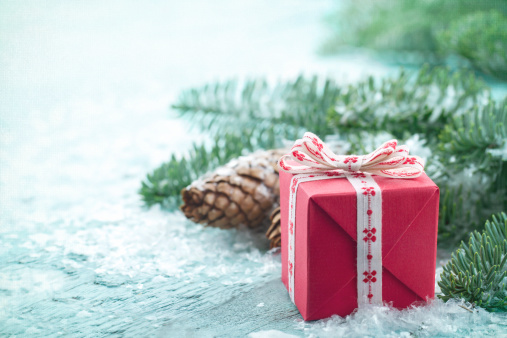 Whether you are celebrating Christmas, Hanukah, Kwanzaa or none of these, how do you handle gift giving in your family?
Do you limit the number of presents? How do you communicate with well-meaning relatives?
If you have a holistic mindset,
chance is that you want your children to remember the holidays for its spirit and meaning, not for its consumerism. You can choose to focus on building the atmosphere with decorating, crafts, caroling, baking, ice skating, and holiday fairs, to give them cherished memories that will outlast the gifts they might receive.
Our family lives overseas and since it is costly to send anything via mail, I offer our family to send us money and I will buy each kid one gift from them.
On Christmas day, each kid gets one gift from Santa, clothes and books from us, and one gift from each major family members (grandparents, godfather & godmother). During the holidays, we focus on re-creating the spirit and traditions of Christmas: cooking, baking, crafts, decorating, church, caroling, special outing, touring neighborhoods for lights and decorations, having friends over.
When we see the family, I suggest them to spend time with the kids and take them on outings. Last summer, they took the kids horse back riding, tennis, beach, circus, restaurant, merry-go-round, rafting, sailing, camping, etc. Since we don't see our family often, I want to make sure our kids and family build memories together, not clutter ;)
If they were local, I would opt for an online wish list or charity donation, explaining that you don't want to collect toys or end up with duplicates, and would rather they spend their hard-earned money in something your child does not have, contribute towards buying a bigger item (bike, ipad, activity, trip, etc.), donate to a preferred charity or save for college. I have no guilt in exchanging and re-gifting items that don't fit our criteria. It is the intention that counts.
For grown-ups, I like to offer home-made or consumable items since most of us have everything already. These include baked items, chocolate and tea, candles, body lotion, hand cream, an inspiring book, a special outing, or a service like a spa treatment or a Health Coaching session :)
Whatever you choose, the gift of time and the memories you create are always priceless and timeless!
Happy HOLIDAYS :)