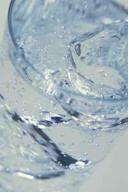 Our skin is our largest organ and we need at least 6-8 glasses of water daily for our body to perform optimally
. The problem is that our "clean water" is infused with chlorine (or chloramine, depending on where you live), fluoride, heavy metals, and VOCs, which are known to cause disease including cancer, Alzheimer, Parkinson.
If you want to optimize your health and prevent disease, you need to reduce your exposure to toxins. These are essentially found in our food supply, our hygiene products, our house cleaning products, household items sprayed with fire retardants, silver amalgams, EMFs, and the air we breathe.
The water you use for showering, bathing, washing dishes, cooking, and drinking is likely to be contaminated with pesticides, herbicides, and other toxins (heavy metals, chlorine, fluoride, VOCs, etc.). If you suffer from thyroid issues, it is especially important since chlorine and fluoride block the absorption of iodine by the thyroid. The same goes for Alzheimer and Parkinson diseases, since heavy metals are known to interfere with brain function.
I recommend investing in a good water filtration system (carbon filter or reverse osmosis) that is NSF-certified for your home to ensure that you are drinking the purest water possible. You can choose a whole-house filtration system. A less invasive and more affordable option would be a counter or under-counter system for your kitchen sink.
Did you know that we absorb more water by taking a shower or bath, than through the water we drink daily? Consider installing a shower filter, because once these toxins found in your tap water are heated and become airborne in your shower, they cause more damage to your body through your skin and lungs, than from drinking unfiltered water.
Water is essential for our body to function optimally, so aim for 8 glasses of filtered water daily either plain, or with a squeeze of lemon or lime, a dash of fruit juice, some cut-up fruit to infuse the water, or in the form of herbal teas. Take a metal water bottle everywhere you go and set an alarm on your cell every hour as a reminder to stay hydrated.
For more information, please
consult
with me.